Hi
I'm trying to wrap the perspective-viewer js web component into a Bokeh model.
I would like to be able to efficiently stream and patch large amounts of data. I'm able to hook up to the streaming and patching events in my .ts view.
But I'm not able to get access to only the streamed or patched data to such that I can efficiently update the PerspectiveViewer which has efficient methods for streaming to and patching data on it.
I connect like this

And the handlers look like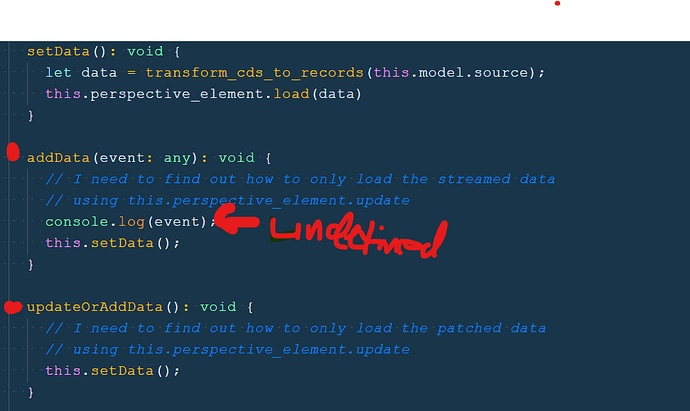 The output for console.log(event) is

Additional Context
I've tried to look at the Panel and Bokeh repos without luck. I've done a lot of Google search as well.