Hi,
I have a bokeh figure which use x_axis_type="mercator" and y_axis_type="mercator".
When I don't use tile I obtain this map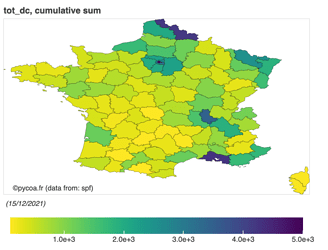 As you can see the figure is encapsulated by the xmin,ymin, xmax and ymax values of my map.
Now, and with the same map, if I add a tile, esri for instance, I get this: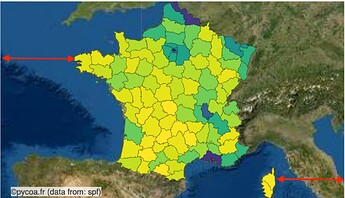 As you can see some value seems to be added to xmin and xmax.
Why this happen and is there a solution to remove it ?


By advance thank you.
cheers
Olivier
PS:By the way Bokeh gives very beautiful map