This is my geography map: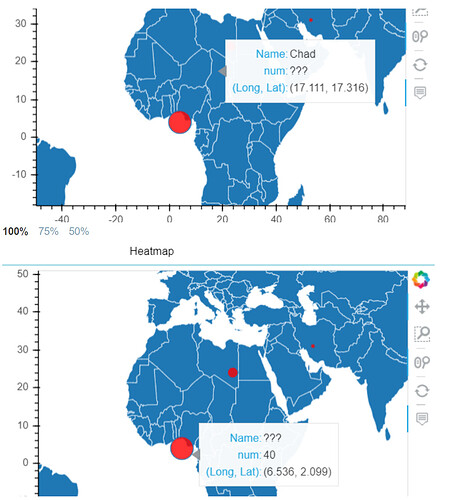 This is my tooltips:
tooltips=[
("Name", "@name"),
(y, "@sizes_ori"),
("(Long, Lat)", "($x, $y)"),
],
What are you trying to do?
When I add tooltips in my geography map, I want to only show Name and (long, lat) for the first situation, and only show num and (long, lat) for the second. But since they are in the same figure, I can only use one tooltips. In other word, I don't want to show "???" if the attribute is missed.
Could anyone help me for this? Thanks!