Dear all,
I want the data points returned back in somewhere or extracted from those JS codes after I zoom in/out in the box zoomed.
What have you tried that did NOT work as expected?
I use "CustomJS for selections" and it shows data of what I selected in a box. However, it just a picture,not data I can operate.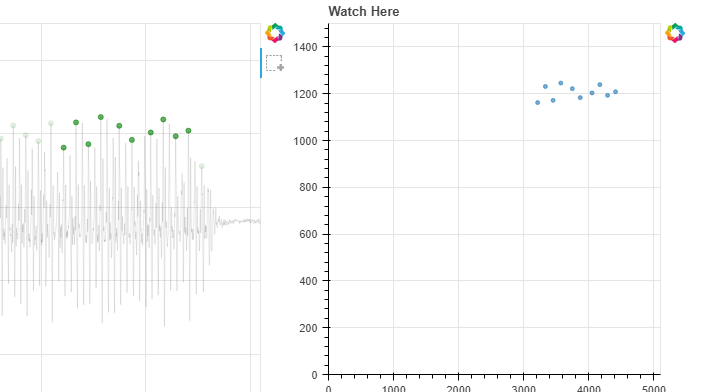 Further, this is not my original intention. I was going to just return data points in the selected box (for pick up maximum).
Many thanks for your supports
Dell Fan