I noticed that when going through Setting up a development environment — Bokeh 2.4.2 Documentation
In this section: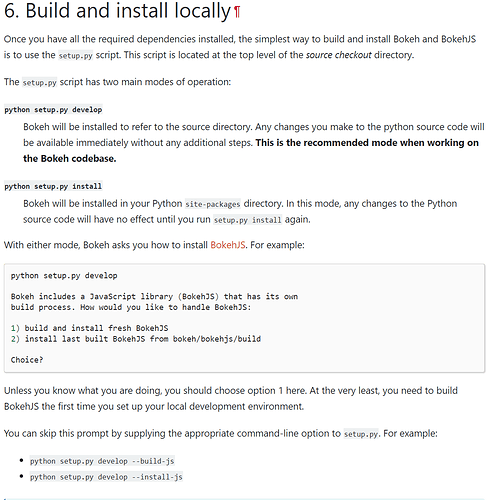 When I run
python setup.py develop
It just builds BokehJS rather than give me the choice options. This is contrary to: " With either mode, Bokeh asks you how to install BokehJS." Personally I'm totally fine with that option. But it seems either the documentation is not up to date, or the behaviour is unintended. Or am I missing something?