Hi there,
I am using this fantastic tool for overlaying results on maps. But I was wondering if the size of the squared boxes can be set in 'coordinates' rather than in a fixed value, in order to allow them scaling when zooming in or out.
I am successfully scaling from longitude and latitude and plotting it using:
p.square(x="lon", y="lat", size=20, fill_color=mapper, fill_alpha=0.6, source=source)
[image at right scale missing as I can only upload one, but trust me it works!]


but when zooming in, they keep their size fixed and looks like: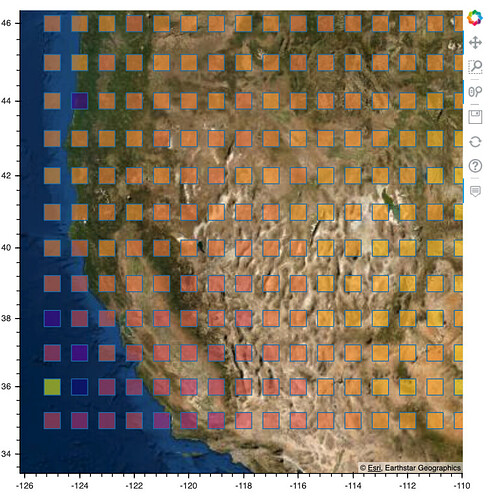 Is there any way to allow those boxes to re-scale themselves?