Hello world

!
So far we built a few custom components that are run time compiled (our latest running environment is 2.3.0dev3) . As we started to attempt to upgrade our system to the latest it started throwing an error. we isolated it to the compiler.js file.
Isolating it further when starting a completely new project (without any custom code fresh conada after installing bokeh running the command bokeh init throws the same error. please find attached both for 2.3.0dev3 and 2.3.0dev11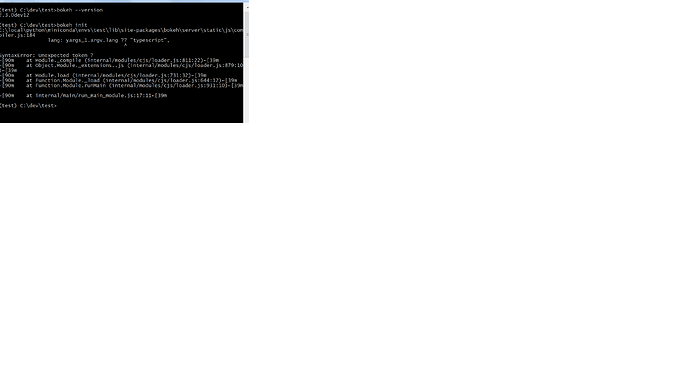 Building bokeh init with 2.3.0dev3 builds with no errors (can't attach more than 1 screen shot - new user)
Thanks in advance for your feedback and for all the wonderful framework!