Hello!
I've started to use Bokeh several weeks ago, and now I would like to implement an application within a Jupyter Notebook, on the Google Cloud environment.
My current problem is that the callback of my application is not working. I know that there is a special trick to make it work on Jupyter, but it sounds like the GCP makes it different.
If one of you has any piece of advice, it would be great!
Here is the code I used. I added output_notebook() at the beginning and I got BokehJS 2.0.0 successfully loaded.
Here is the display I got. The button start (hidden below) is not working.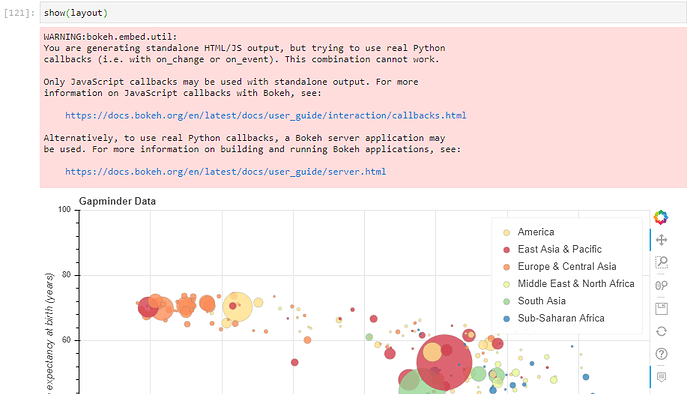 Thanks,
Luc