Hi,
I am developing an app for a multiclass classification algorithm that can have approximately 30-40 classes in general. Some analysis methods give a user control over the contribution of each class to the solution via importance weights.
A straightforward mechanism to this is to have linear sliders, one for each class. But this seems potentially cumbersome from an interaction standpoint, and as such I am exploring other ways of intuitively providing controls.
My current thinking is a type of radial equalizer. See attached screenshot, which was generated using bokeh's AnnularWedge glyph. I used a TapTool with Shift+Click mouse inputs to manually select points for illustration purposes.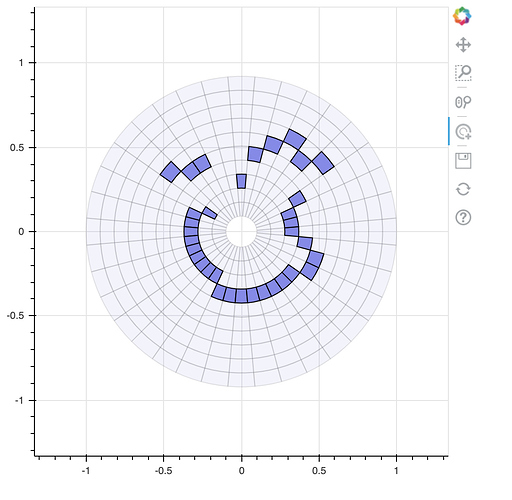 Are there more appropriate tools that I am missing that might work for this general idea? NB: I initially tried the PolyDrawTool hoping to use it to drag and resize annular wedges in each radial direction, but it doesn't support that glyph.