Hi guys,
I have a web application based on Bokeh. When I launch the website. it always take so long to get every thing ready. especially. these two cases.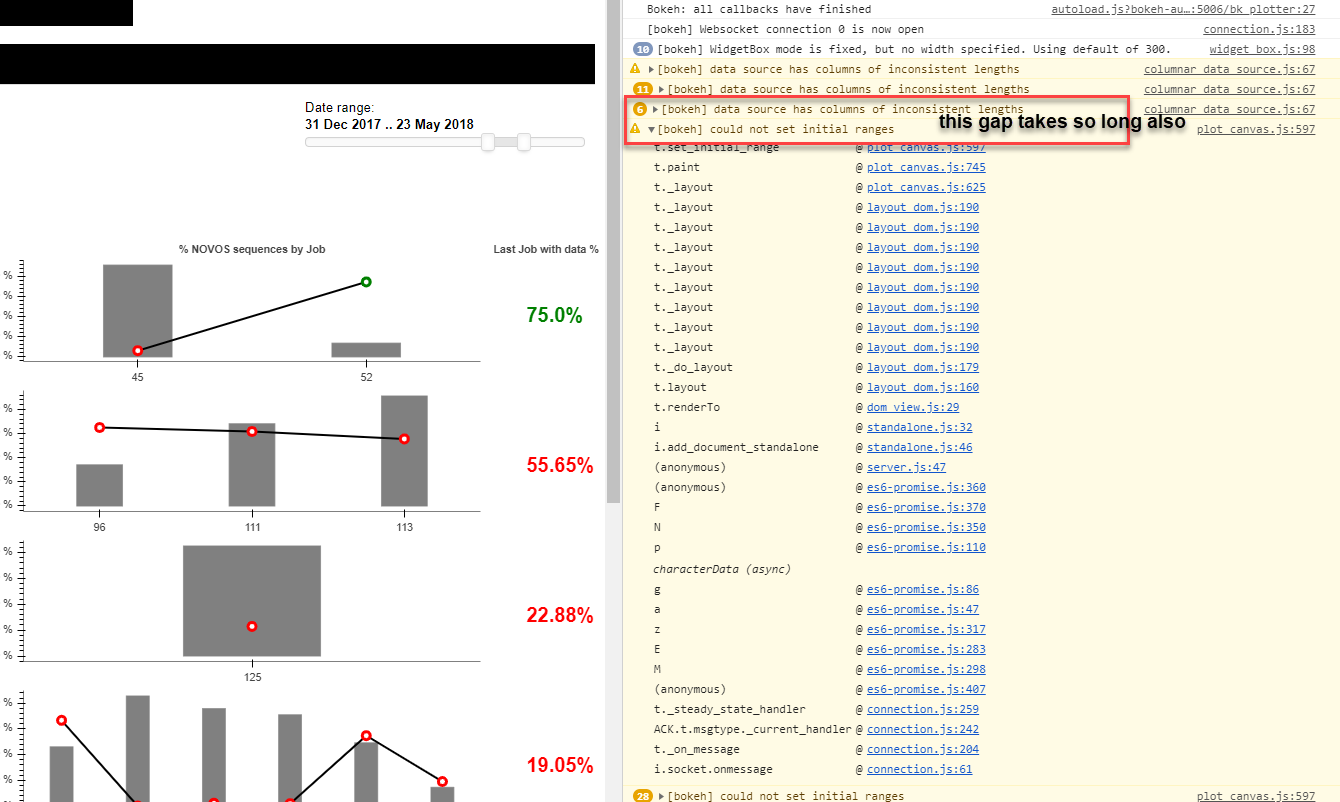 when I launch web page, this case takes so long as the screenshot shown below
when the web page is displayed, and then I try to manipulate dateslider, there is no any response. this gap as displayed below takes so long to get everything ready. after the "red" display, then web has ability to response to the input.

any suggestions? thanks