Hi all,
I want to check some official example's codes, but their github url is something wrong.
The below image is what I saw after clicking the 'Source code: (example name)' hyperlink-text.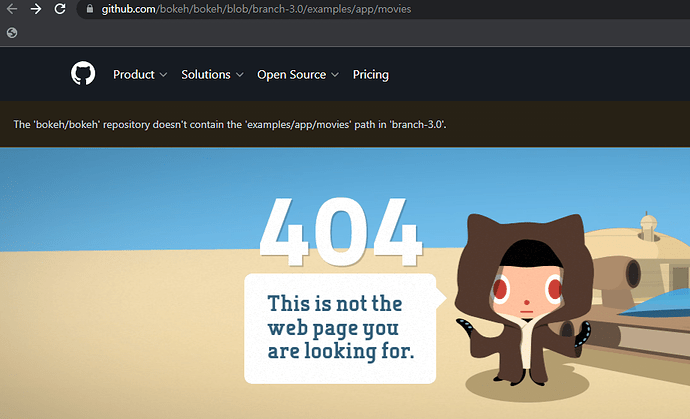 And this is the original url from official document. (url in the above image)
https://github.com/bokeh/bokeh/blob/branch-3.0/examples/app/movies
This happens not just for movie exmaple. Every example in the gallery is wrong.
Is there other way to find source code?
Thanks everyone!