I am trying to create a dynamic network graph plot with a Bokeh Server. I have some code that creates the initial state of the graph and I have created a function to update the plot but it is not updating.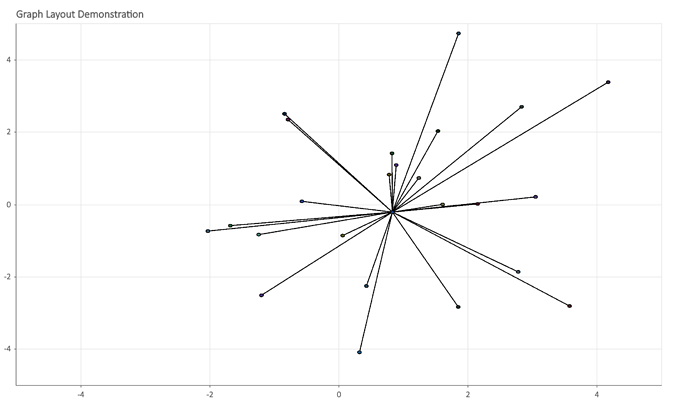 Code: https://github.com/BryceWayne/Networkxxx.git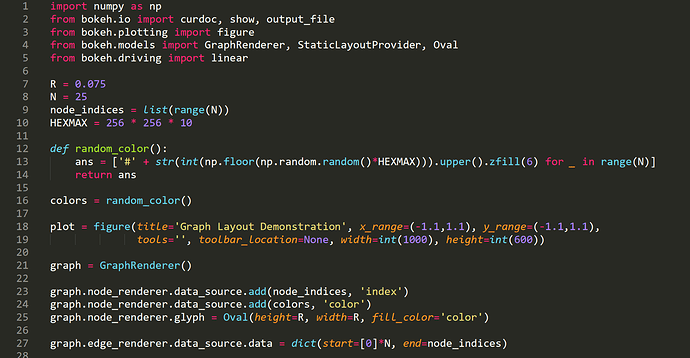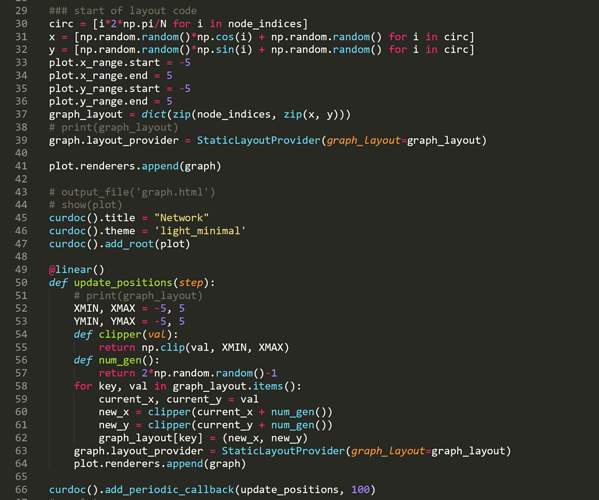 The idea was to have each node move via some stochastic process and have the plot update. The issue is that it does not update the plot but I believe it is updating the points.