Hello,
First, thank you to all the bokeh developers for creating such a great package, being so helpful in answering questions, and for generally being just the nicest people.
I made a simple bokeh server application which shows time series of an estimate of 'electability' of major candidates in the 2020 US presidential election. Calculation details are in the text below the charts:
https://www.joshvieira.com/plot/electability-in-2020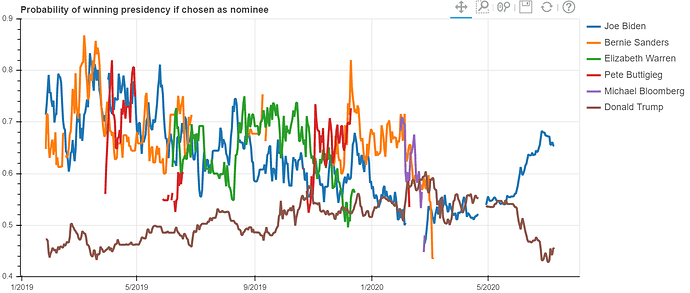 Hope you enjoy it! Any questions let me know.
-Josh