Hi, I've produced 2 graphs, both use the same CDS. The behavior is interesting and I'd like to understand some machinery behind it.
is it possible to display corresponding info on the graph that is not active (in this particular case, value on the red bar / info on the curve plots) ?
how to disconnect both graphs (bars / curve)? It didn't expect initially any interactions. What is interesting is that hover is applied to selected plot only.
is it possible to distinguish info between plots (cumulative, proportion) ?
right graph active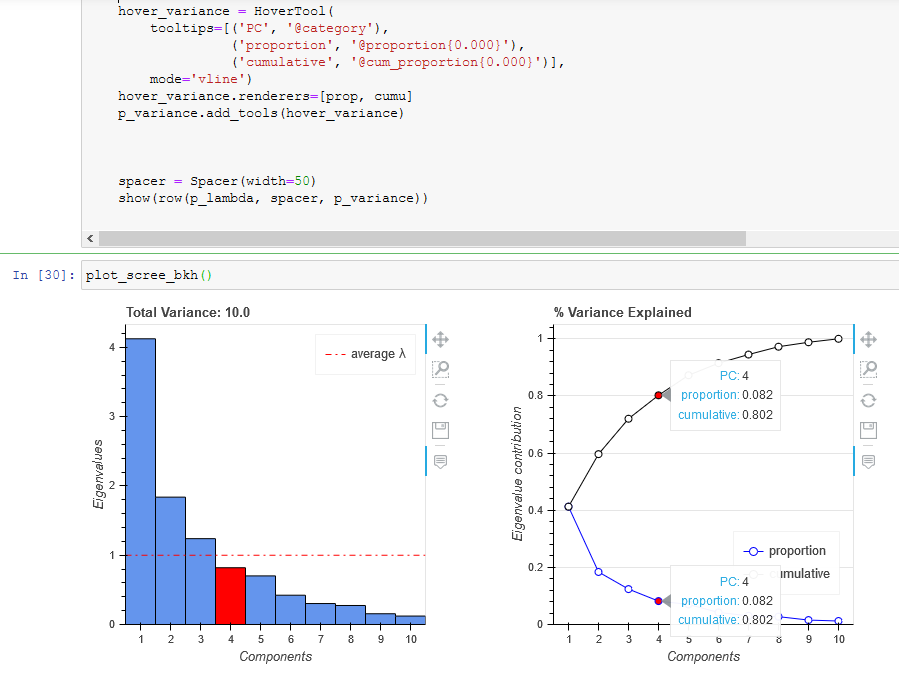 left graph active