What are you trying to do?
i am trying to plot the open trade and exit trade on the candle stick chart. like long entry and short entry.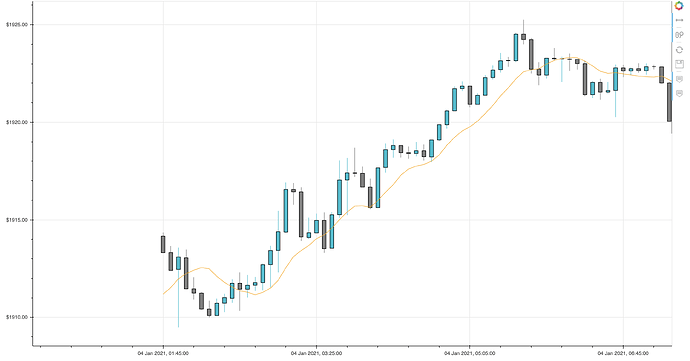 so what i want to do is i have another dataframe which has list of trades. like 'Type', 'entry_price', 'entry_time', 'trade_size', 'exit_price','exit_time', 'pct'.
i want to plot this long entries and short entries on the candlestick chart how can i do this.
if anyone got any suggestions really appreciate it thanks. i am using bokeh==1.4.0