I am currently working on front-end of a webpage that displays processed data. My problem is having an incorrect layout.
Here's an overall layout that I have currently with the following objects: panel, gridplot1, gridplot2, and gridplot3.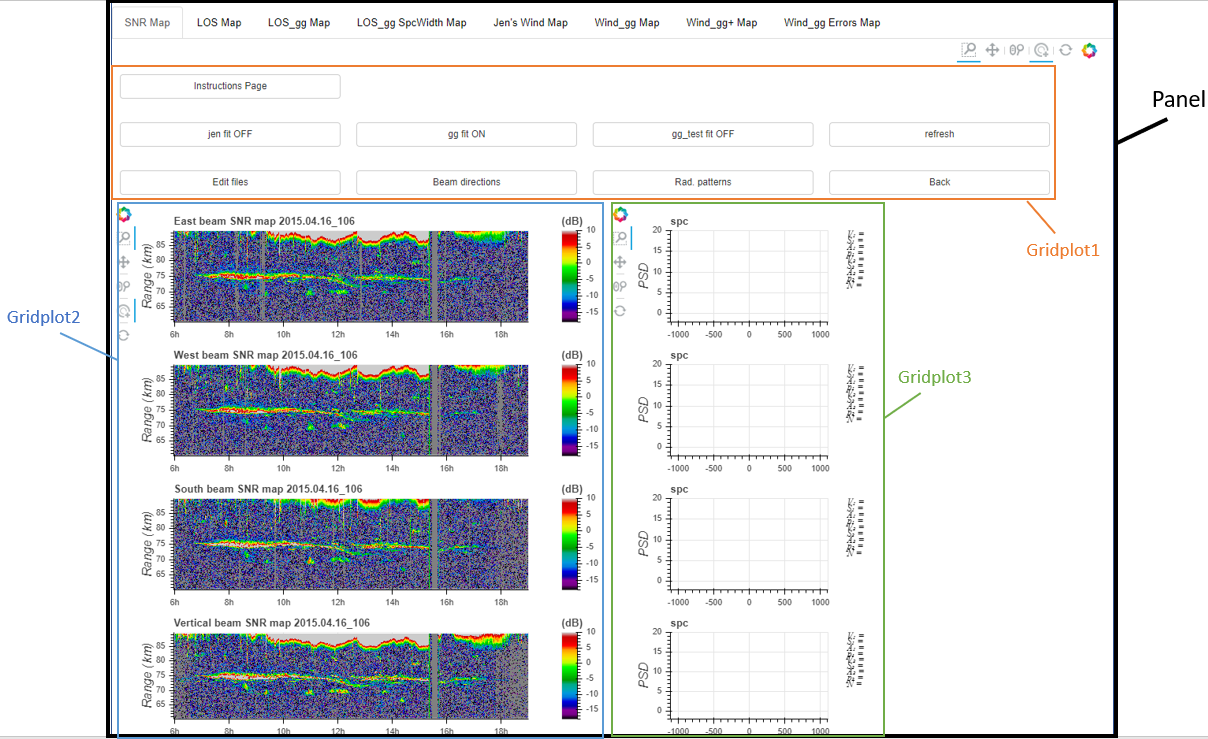 However, the problem is that I want to include gridplot1 and 3 into every tab in the panel, and bokeh doesn't allow duplicate objects.
The only option I could think of was to take gridplot1 and 3 outside the panel. For example, I can do row(panel(child=gridplot2), column(gridplot1, gridplot3)),
but then I get an overlapped layout of the panel and the gridplot 1 and 3.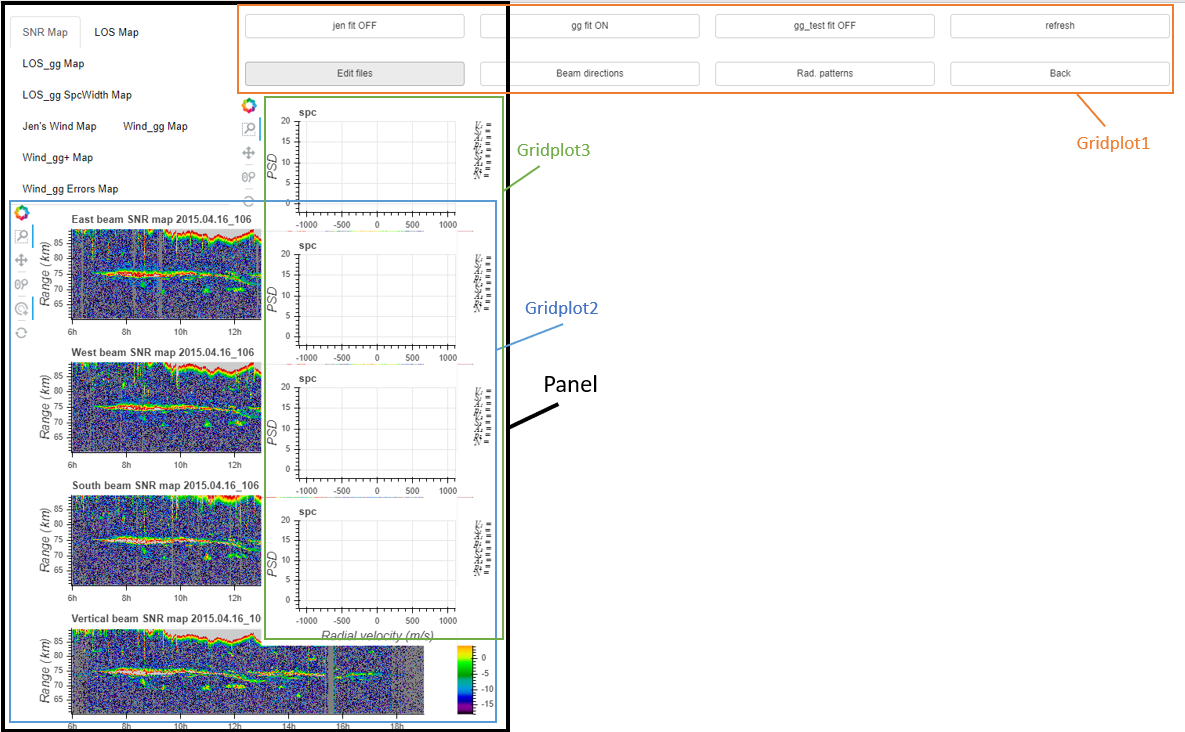 How can I avoid an overlap between objects? I tried different "sizing mode" parameters, but none of them worked. It would be nice if I can somehow adjust panel and button dimensions too.