I encountered the following error when building the documentation locally: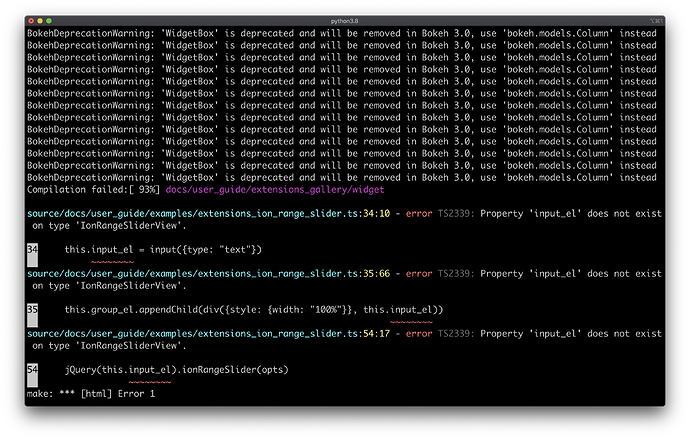 I had the latest changes as of commit 81998986b6850b0c8c6610e7d7f27bab4ea08ae7. I did some investigation and this looks like it was related to the following changes:

I was able to fix the error by building and re-installing BokehJS with python setup.py and choosing the first option.
Thoughts on a new "Common Errors" section when building documentation? Maybe it's not necessary but I'm posting here for visibility in case others encounter this. It looks like another user had a similar experience here.