Hi All,
Apologies if this is a FAQ but I have not yet found a solution to this problem:
I am running Bokeh server 1.0.4 on Tornado 5.1.1.
I have a figure to which multiple circle and square glyphs have been added, each with their own data source. I did this because I wanted to have an interactive legend where I can click to hide/show any one glyph. (I save the renderer for each glyph to a list as they are created and add them all to a legend using the list.)
All of this is working just fine, but now I could like to use the selection tools (lasso, box, poly) to select points that fall in a given region of the figure. But I find that if the selection region *does not happen to include any of the points for a particular glyph, then all the points in that glyph remain "on" (selected). *
For example, if I select a small region like this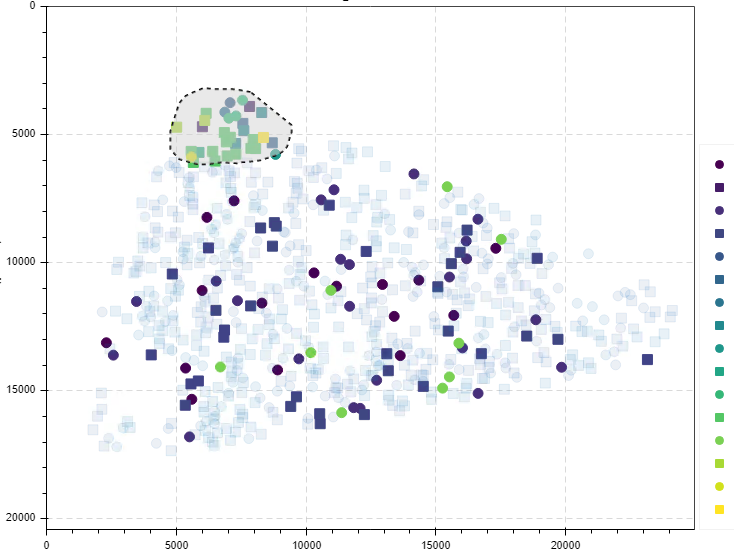 several points outside the region remain selected (not expected), but if I select a larger region like this: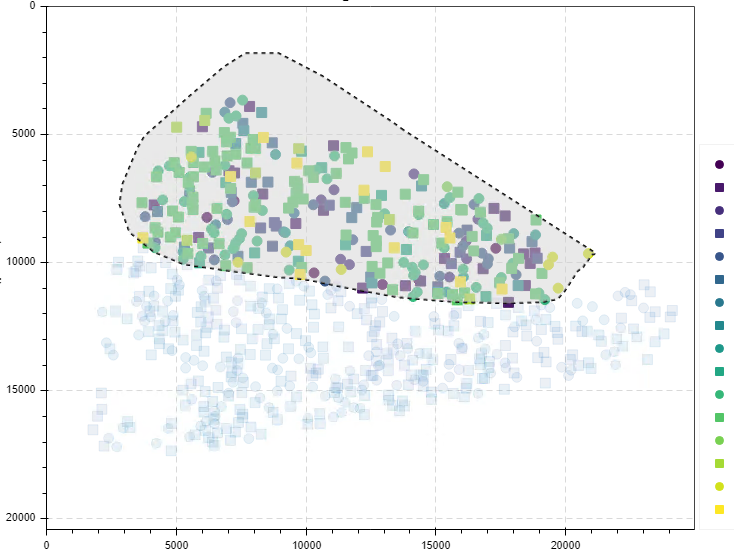 all of the points in the region are selected and all those outside are not (as I would expect).
As I said, I think the failure in the first case is due to some data sources not having any points at all in the selection region. The selection tool should deselect them all, but instead it leaves them selected (ignores them).
Do I have to do something to link all of these glyphs together so the selection tools do not ignore some of them or is this a bug? Do I have to deselect everything first? ??
Thank you in advance for your help!
-Doug