I have two heatmaps.
They are not sharing the same dataframes, but has the same dates in the timeseries.
The top one has the data in a different sample rate and with some math applied to it.
I want to:
stream data to the bottom chart when the range moves on the top one
lock the range to prevent changing its size (end-start)
How can i achieve this ?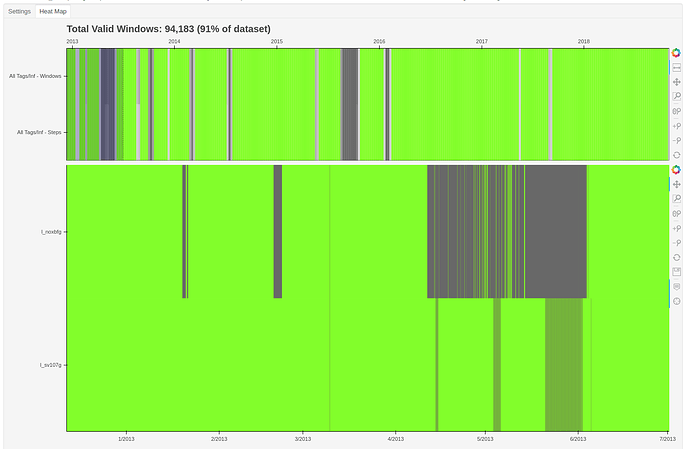 Thank you