I need to create an app with dynamic list of plots in Bokeh. When I try to do the following: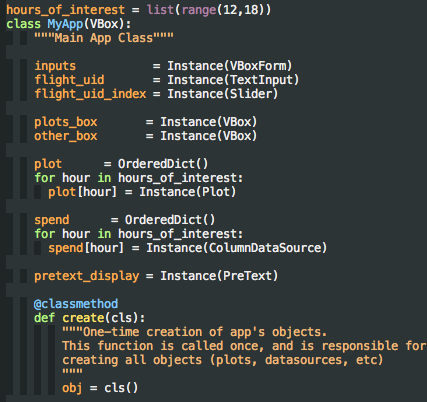 and then, within create() (i.e. the constructor) if I try to do the following so that I can populate the plots:
    # Create the figure container
    obj.plot = OrderedDict()

I get:
AttributeError: unexpected attribute 'plot' to MyApp, similar attributes are plots_box
Is this not legal in Bokeh? How can I create an app with a dynamic of plots?
Thanks,
Josh