My objective is to display an image in a 1:1 manner on the screen.
Namely each element in the matrix is exactly a single pixel on the screen.
I could achieve it, but something is strange.
I used the basic image example in documentation and altered it a little:
import numpy as np
from bokeh.plotting import figure, show

x = np.linspace(0, 10, 300)
y = np.linspace(0, 10, 300)
xx, yy = np.meshgrid(x, y)
d = np.sin(xx) * np.cos(yy)

p = figure(tools = "hover", width=600, height=600, x_range = (0, 300), y_range = (0, 300))

p.image(image=[d], x=0, y=0, dw=300, dh=300, dw_units = 'screen', dh_units = 'screen', palette="Sunset11", level="image")
p.grid.grid_line_width = 0.5

show(p)


The result I get is: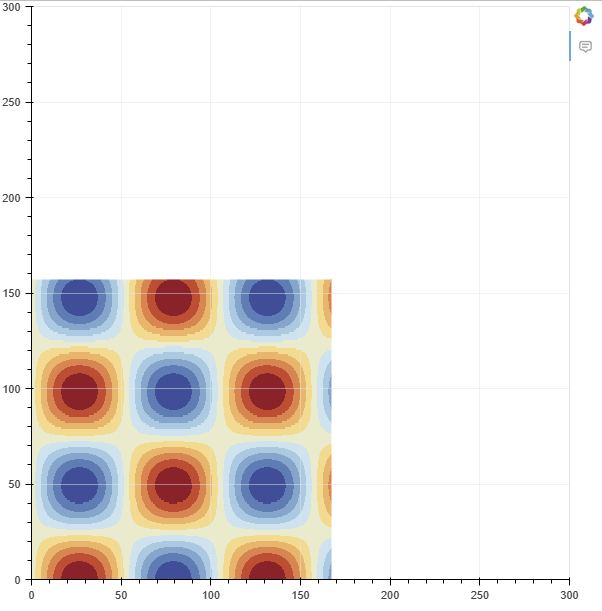 Which is perfect, the image spans exactly 300x300 pixels on the screen (Verified it in Image Editing application).
What I don't get is the axis coordinates.
Why don't they fit the image itself?
I'd expect the image to lay on the range (0, 300)x(0, 300).
How can I align the axis and the pixels?