Hi, I am having trouble migrating my code from Jupyter Notebooks to Jupyter Lab. I am trying to dynamically update the glyph features based on my python code. In notebooks I have been using handles and push_notebook function.
I can't find the way to achieve the similar behavior in Jupyter Lab.
For example, I would like to change the color to red for the glyphs in the simple example below.
Any help would be appreciated. J
from bokeh.plotting import figure, show, output_notebook
from bokeh.models import ColumnDataSource
from bokeh.io import push_notebook
output_notebook()


p = figure(width=400, height=400)
r = p.circle([1,2,3], [1,2,3])
handle = show(p, notebook_handle=True)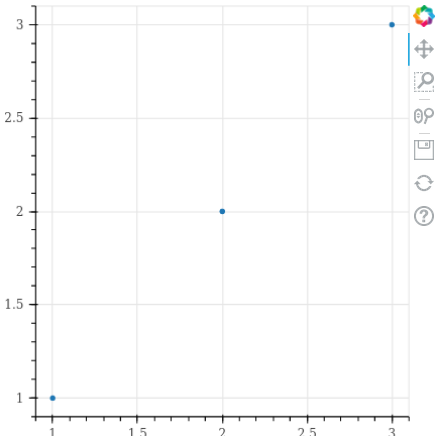 r.glyph.fill_color="red"
push_notebook(handle=handle)