I can't understand how to plot n-lines and n-vareas on the same graph and using at the same time some widgets. For example Slider.
I am a geophisist and trying to create seismogram plotter like on the image bellow.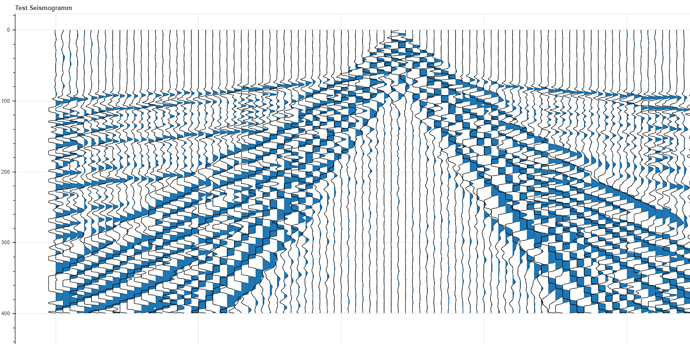 All of this lines and vareas are uniqe. And i want to make some kind of slider "gain" to increase the amplitude of all this lines and vareas. Of course i have done this for one trace and i dont mind how to do that for all.
Data type loking like this data.shape = (Num of tracks,Num of samples("y"),Num of samles("x"))
An ideal help would be to represent the code in which n lines (for exmpl sin)abd vareas which are built from an array of type numpy with the ability to use slider to increase amplitude of all this line at the same time.
I cannot attach the original code because there are a lot of unnecessary processes that are not related to the essence of the issue.
And sorry for my english)