Hello everyone.
I'm trying to add (and style -> change color and size) a line to a specific location in a Colorbar.
Given a slightly modified version of the unemployment heatmap example available in a gist here, I would like to map the US colorbar (palette: blue to salmon) into the World colorbar (palette: white to blue).
To achieve that I think the best option is to add a line (span?) in the World colorbar at locations 3, minimum of US colorbar and 11.4, maximum of US colorbar (like shown below).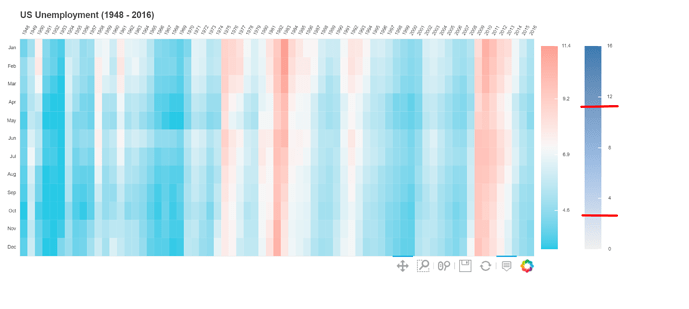 How can one do that?
Thanks